Following a year of steady progress and heartbreaking tragedy, this annual report spotlights how our organization is changing the way people think about and receive mental health care. In 2022, the Meadows Institute sought to build on the significant advancements and investments made in Texas and the United States, guiding critical local, state, and national policy discussions, and responding to the needs of a community that was shattered by an unthinkable act of violence.
Center for Justice & Health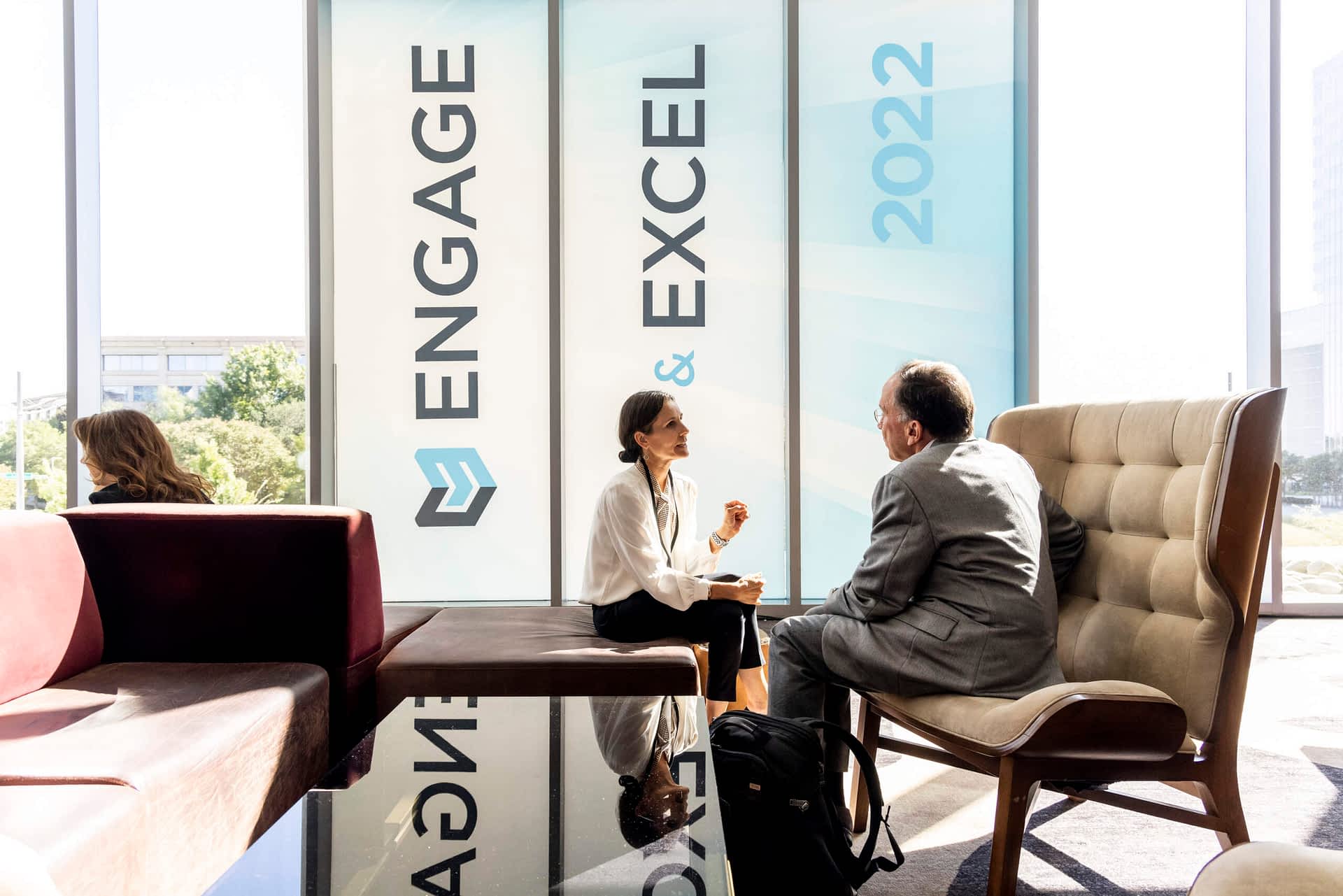 Engage & Excel Mental Health Conference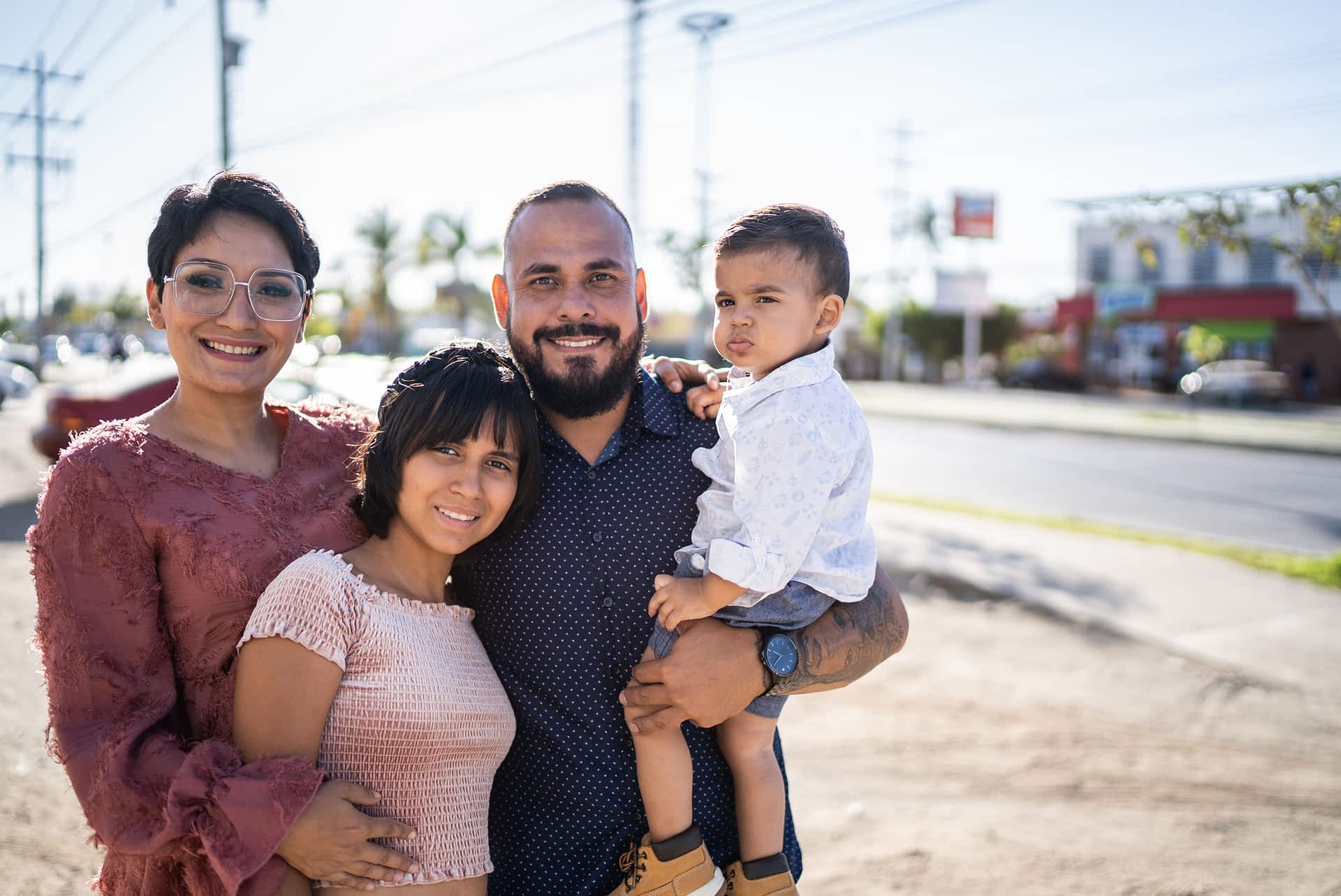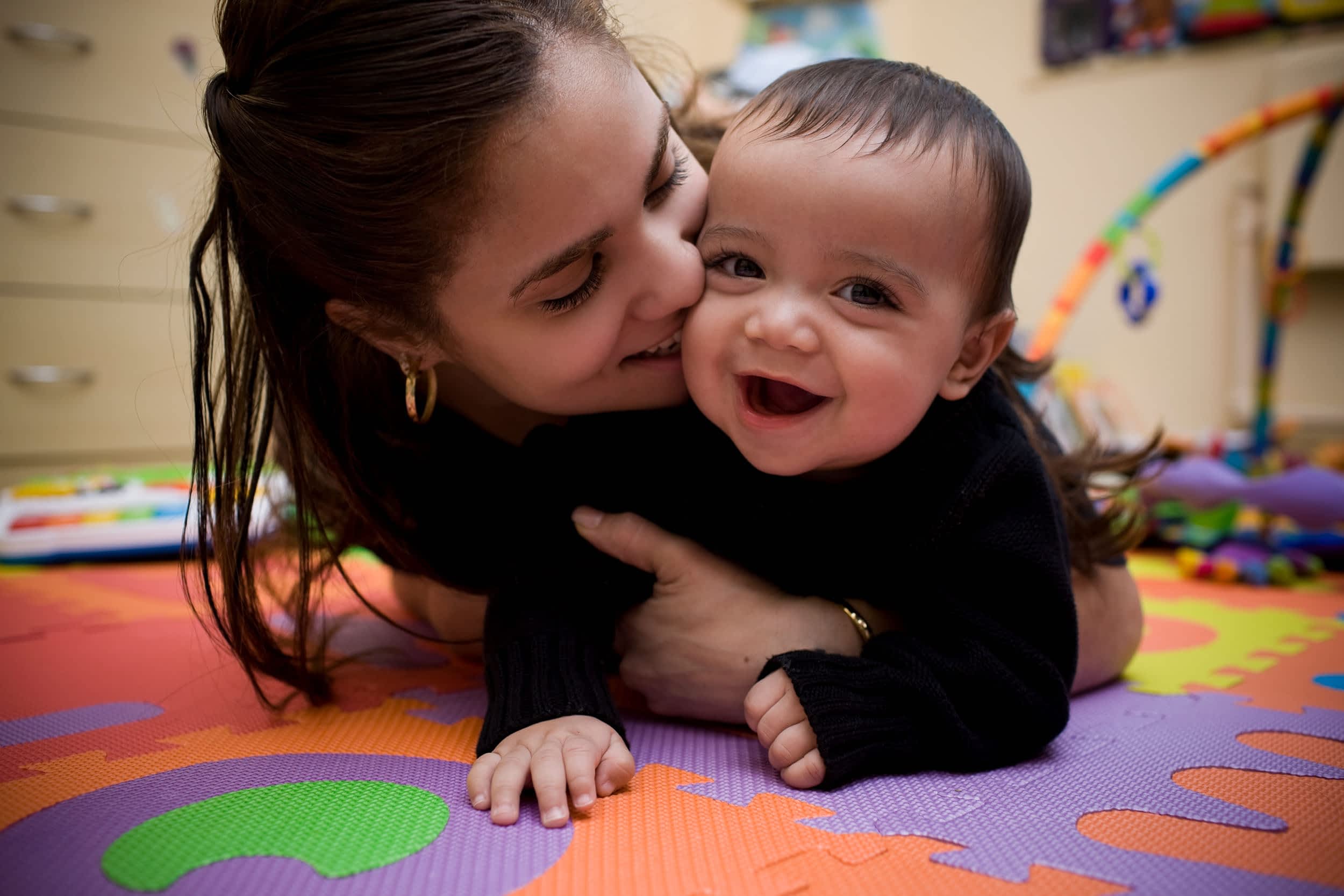 The Hackett Center for Mental Health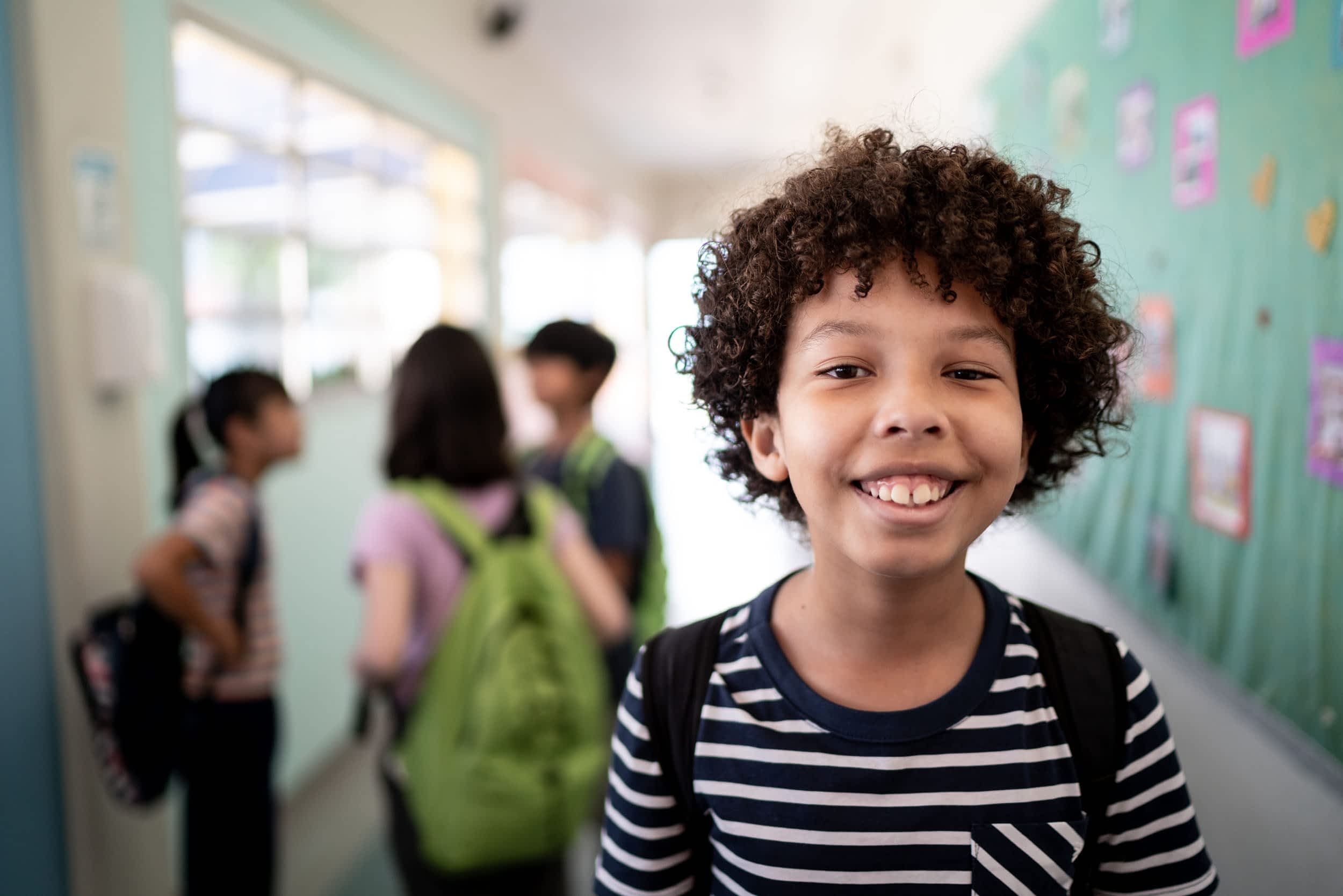 Center for Child & Family Wellness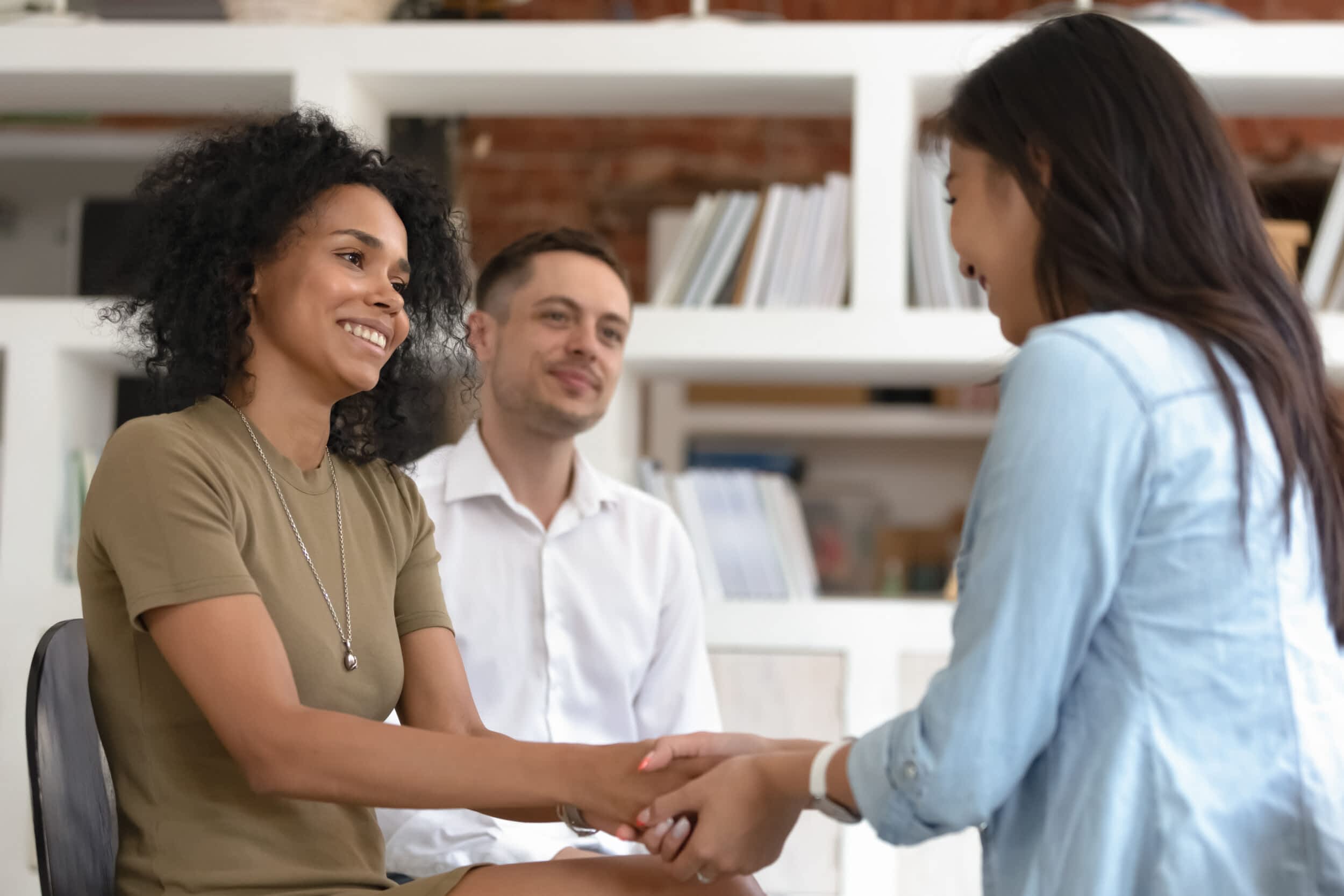 Lone Star Depression Challenge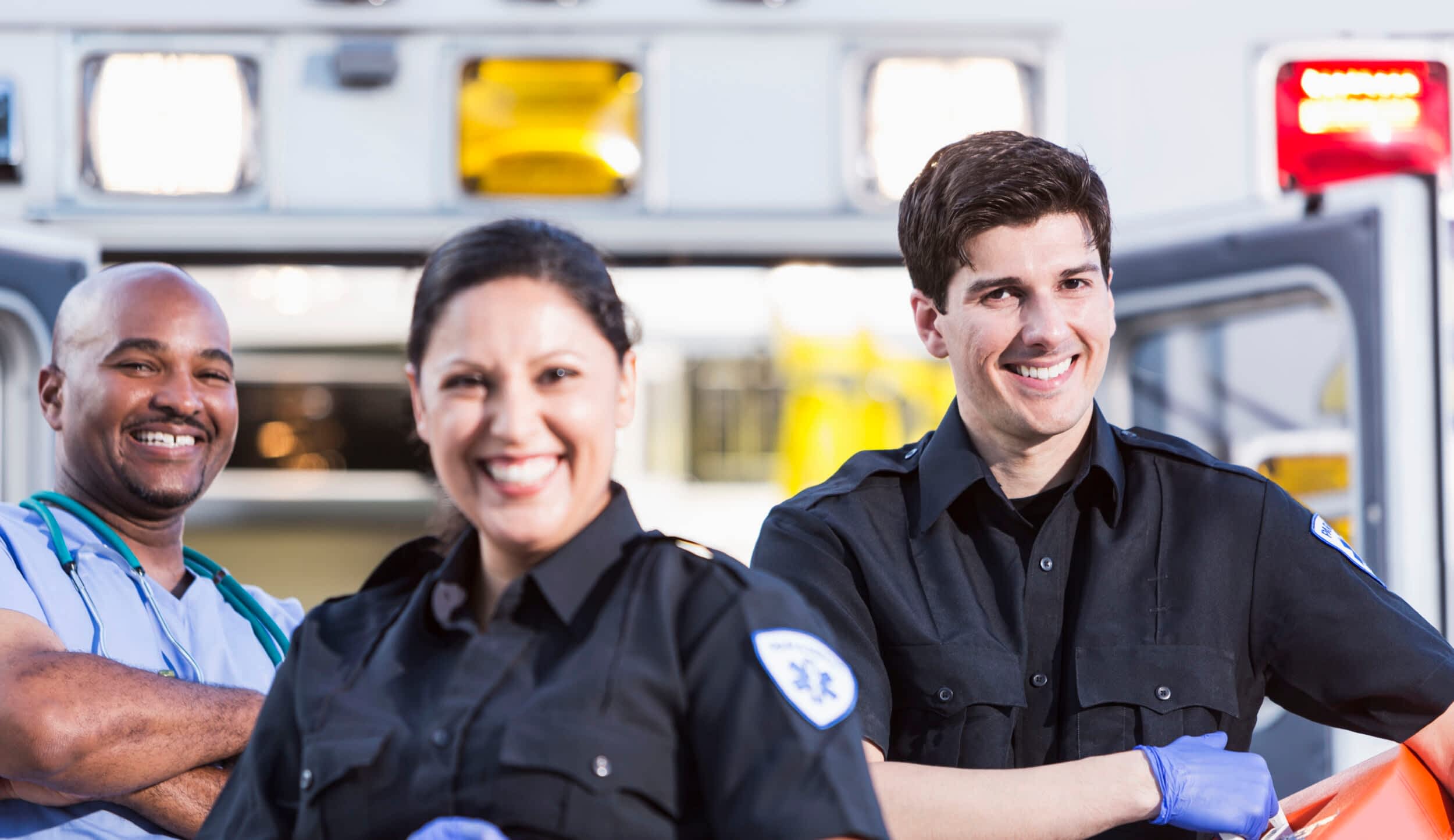 Health & Public Safety Team
Texas Legislature Interim Session
Responding to an
Unimaginable Tragedy
The shooting at Robb Elementary left the residents of Uvalde shattered, with local leaders working to support an entire community of traumatized children and grieving families. We all faced one haunting question that demanded an answer: What more can we do to stop this from ever happening again?
Throughout 2022, the Meadows Mental Health Policy Institute was engaged across Texas, in the nation's capital, and around the world in efforts to improve mental health care for everyone.
From advising state leadership to providing invited testimony before legislative committees to a growing presence in the nation's capitol, the Meadows Institute helped advance support for smarter, more effective policies that improve communities and save lives.
Texas youth and families who could benefit from MST
reduction in violent crimes with MST
of initial Uvalde Response funding allocated for MST
Multisystemic Therapy (MST) is a family- and community-based treatment for at-risk youth with intensive needs and their families. It is the only evidence-based treatment that has been shown to reduce violent crime among adolescents, bringing rates down by as much as 75%. With Meadows Institute guidance, state leaders dedicated $4.7 million of their initial Uvalde response funding to expand MST programs across Texas.
Winning the $10 million Lone Star Prize in 2021 was only the beginning for the Lone Star Depression Challenge and the wide-scale expansion of its three proven initiatives that will ultimately free over one million Texans from depression. In 2022, the Meadows Institute extended the reach of this visionary movement to touch a broader swath of the Lone Star State.
Lone Star Depression Challenge
In 2022, the Meadows Institute extended the reach of this visionary movement to touch a broader swath of the Lone Star State, from El Paso to Houston and from North Texas to the Rio Grande Valley.
The Meadows Institute was founded at a pivotal time – a time when our state needed a comprehensive effort to meet the growing challenges of a mental health crisis and a trusted voice to lead that effort. As we near a decade since the Institute's creation, I'm inspired by daily reminders of how our work is helping make the kind of progress Texans deserve.
When we began 2022, we knew we all needed to do more for the children of Texas. 2021 ended with a public health warning from the Surgeon General about the mental health of our nation's children, and our primary focus early in the year was on helping more children and youth access care sooner, particularly through the innovative programs of the Texas Child Mental Health Care Consortium.
The Institute's Centers of Excellence are dedicated to advancing effective solutions for specific issues and populations. From the intersection of mental illness and the justice system to addressing trauma and grief, to improving the mental health of children and their families.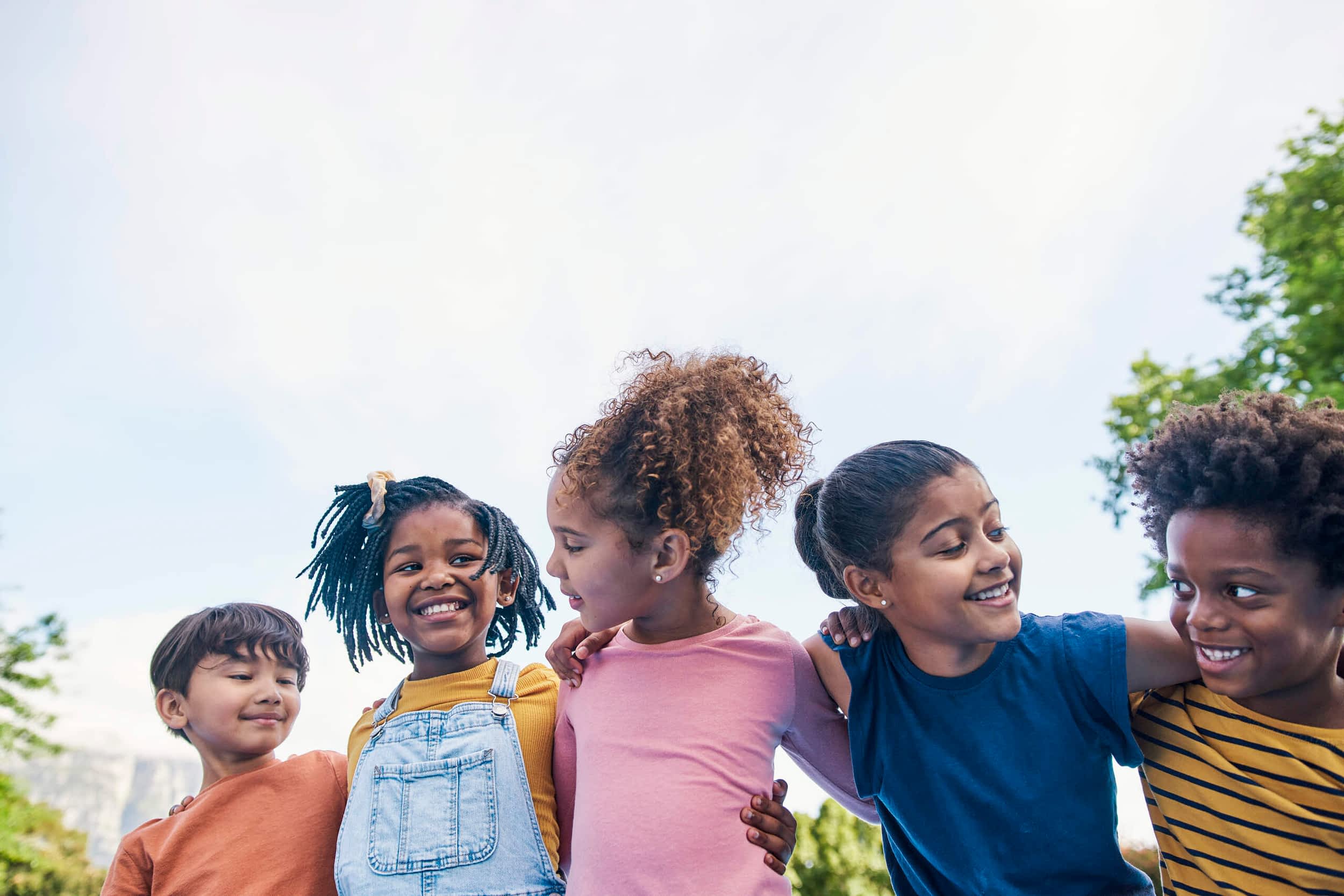 Center for Child & Family Wellness
The Center dramatically expanded its work in 2022, particularly in West Texas, North Texas, and San Antonio, directly responding to the growing youth mental health crisis and the urgent demand for services exacerbated by the lingering effects of the COVID-19 pandemic and the aftermath of the Uvalde tragedy.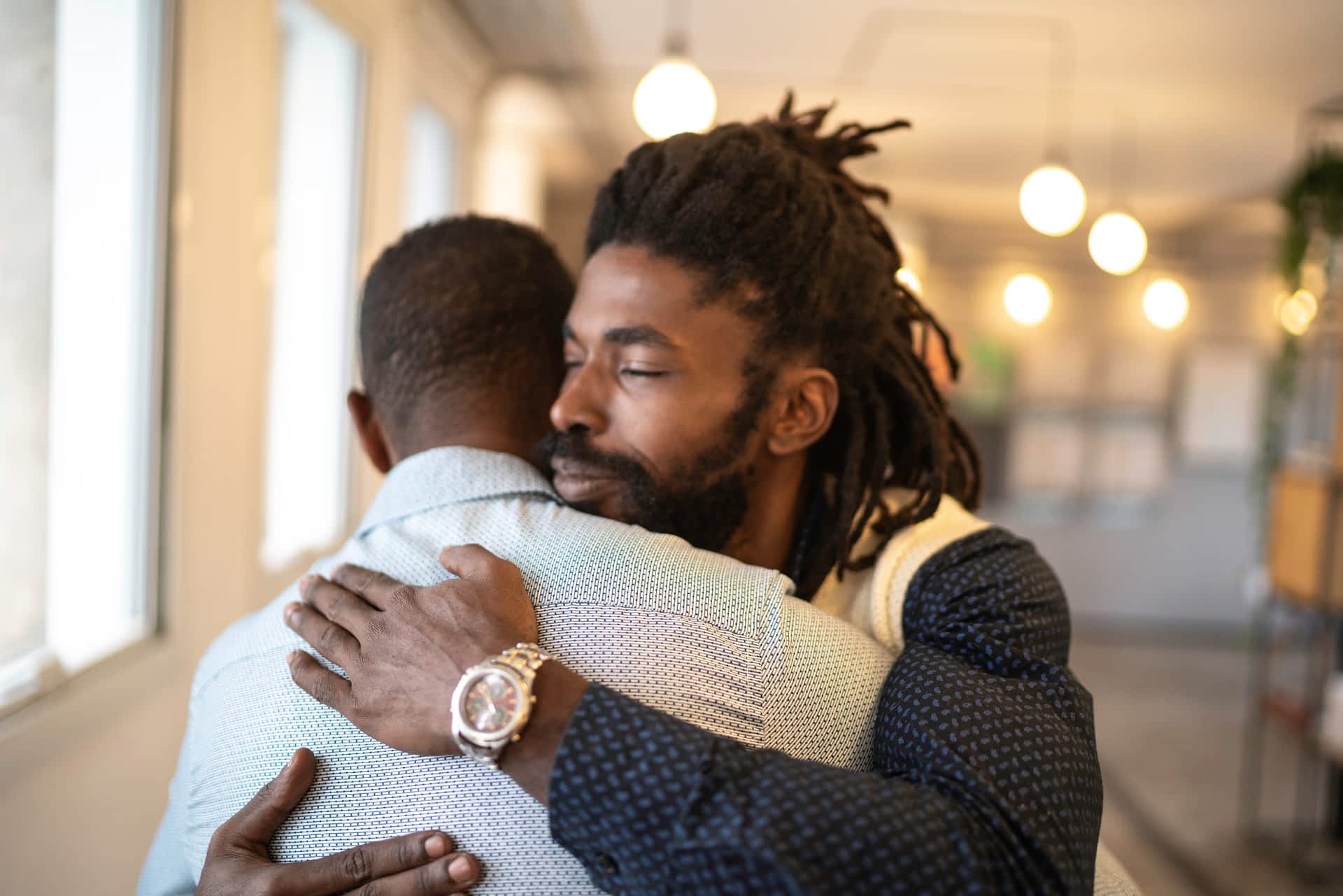 Center for Justice & Health
By working with community, state, and national leaders to pioneer and advance data-informed solutions, the Center's work will help prevent unnecessary tragedies and free people with mental illness from endless cycles of crisis and confinement.
In 2022, the Trauma & Grief (TAG) Center continued its core work but pivoted in May to take a lead role in the state's Health and Human Services Commission response to the trauma and grief in the Uvalde community.
Texas is a vast state with incredible diversity, unique challenges, and expansive opportunity. Our regional centers in Houston and El Paso are driving significant change locally that is tailored to fit the specific needs of these communities.
The Hackett Center for Mental Health
From its establishment, The Hackett Center for Mental Health had a goal of bringing communities together to promote improved mental health in and around Houston and the Gulf Coast.
Recognizing the importance and power of connection, the Meadows Institute continues to find ways to bring together people who reflect the unique cultures, traditions, and voices of all parts of Texas and beyond.
Engage & Excel Mental Health Conference
The Seventh Annual Engage & Excel Conference was the Institute's most impactful yet.
CHAIR
Linda Perryman Evans

SECRETARY
Albert Hawkins

TREASURER
John Opperman, PhD

BOARD OF DIRECTORS
Sharon Butterworth
Nadine Craddick
The Honorable Robert Earley
Maureen Hackett
Henry Harbin, MD
Adrienne Kennedy, MA

Patsy Woods Martin
Elizabeth McIngvale, PhD, LCSW
The Honorable Lyndon Olson, Jr.
The Honorable Harriet O'Neill, JD
Kim Phelan
Karl Rathjen, MD
The Honorable Renee Rodriguez-Betancourt, JD
Deedie Rose
Linda Rosenberg, MSW
Lisa Rosenbloom
Altha Stewart, MD
Laura Street
Elam Swann
Jeff Wilson, MSHA
Nancy Woodman
The Honorable John M. Zerwas, MD
Our vision is for Texas to be the national leader in treating all people with mental health needs, and these generous donors are helping make that future a reality. We thank them for their generosity and partnership.
VISIONARY
The Meadows Foundation, Inc.
Lyda Hill Philanthropies™
The Hackett Family

BENEFACTOR
Charles Butt Foundation
Children's Health
The Goodness Web
The Moody Foundation
New York Life Foundation
Paso del Norte Health Foundation
The Pew Charitable Trusts
Robert Wood Johnson Foundation
Deedie Rose
WoodNext Foundation

CHAMPION
The Don and Sybil Harrington Foundation
a supporting organization of the Amarillo Area Foundation
Episcopal Health Foundation
The George and Fay Young Foundation
Methodist Healthcare Ministries of South Texas, Inc.
The Powell Foundation
Sozosei Foundation
Trellis Foundation

LEADER
Ballmer Group
The Boone Family Foundation
Brave of Heart Fund
founded by the Foundations of
New York Life and Cigna and administered by E4E
The Brown Foundation
The Commonwealth Fund
The Cullen Trust for Health Care

Cynthia and George Mitchell Foundation
Ford Foundation
The Greehey Family Foundation
Harold Simmons Foundation
H-E-B
Humana Foundation
John Templeton Foundation
MacArthur Foundation
Mark T. Gallogly and Elizabeth B. Strickler Trust
Michael & Susan Dell Foundation
Rainwater Charitable Foundation
Carolyn & Karl Rathjen
Schusterman Family Foundation
Sid W. Richardson Foundation
St. David's Foundation
Texas Health Resources
Texas Mutual
Wallace Foundation

ADVOCATE
Abell-Hanger Foundation
Carl B. and Florence E. King Foundation
Chevron
Linda Perryman Evans
Mary Jo Flaherty and Andy Keller
Hackett Family Foundation
Rosalind Redfern Grover
Harris & Eliza Kempner Fund
The Henry Foundation
Ippolito Charitable Foundation of Galveston
Adrienne Kennedy
Kozmetsky Family Foundation
Mary Moody Northen Endowment
The Permanent Endowment Fund of Moody Memorial First United Methodist Church
Prosper Road Foundation
The Rees-Jones Foundation
Rockwell Fund, Inc.
San Antonio Medical Foundation
Sasser Family Foundation
Scharbauer Foundation
Taylor Counseling Group
Texas Pioneer Foundation
United Way of Metropolitan Dallas
The Yarborough Foundation
FRIENDS
Jarrett and Nora Arp
Sharon Butterworth
Coby Chase
Nadine Craddick
Sally and Tom Dunning
Barbara Gentry
Clarice Tisley Giles and Stephen Giles
James Graass
Henry Harbin, MD
Albert Hawkins
Nancy and Jim Hoak
Elizabeth McIngvale, PhD, LCSW
Lyndon Olson
Hon. Harriet O'Neill & Kerry Cammack
Becky and John Opperman, PhD
Kim Phelan
Linda and Bob Rosenberg
The Samaritan Institute
Nancy Seay
Laura Street
Russell Unrath/MedCognition, Inc.
Nancy Woodma

ENGAGE & EXCEL PARTNERS
Canyon Creek Behavioral Health
Central Market
Charlie Health
FasPsych, LLC
Haven Behavioral Hospital of Frisco
Mindsite News
Rhithm, Inc.
Regina Rogers and Kim Phelan
Texoma Health Foundation
TMC Behavioral Health Center
University of Texas System
Utter Pike Private Wealth Management Group of Wells Fargo Advisors
Texas State of Mind Society
The Texas State of Mind Society was established in 2021 as a friends group to build awareness of and support for the Meadows Mental Health Policy Institute. We are grateful to our Charter and Supporting Members for sharing our mission to create systemic changes so all Texans can obtain effective and efficient behavioral health care when and where they need it.
CHARTER MEMBERS
Susan Albritton
Emy Lou and Jerry Baldridge
Hong and James Bass
Pam and John Beckert
Nancy and Randy Best
Lucy and Henry Billingsley
Sue and Pryor Blackwell
Lael and Peter Brodsky
Linda Buford
Patricia and John Burruss
Sharon Butterworth
Nancy and Clint Carlson
Peggy Carr
Robin and James Carreker
Lisa and Clay Cooley
Debra and George Couch
Kathy and Harlan Crow
Kelly and Dan Decker
Rachael and Robert Dedman
Jennifer and Richard Dix
Barbara and Steven Durham
Christina and Chris Durovich
Betsy and Richard Eiseman
Claire and Dwight Emanuelson
Linda Perryman Evans
Mary Jo Flaherty and Andy Keller

Kristi and Bill Francis
Diane Frank
Kathleen and Robert Gibson
Jane and Greg Greene
Maureen and Jim Hackett
Shandalynn and Kelby Hagar
Judy and Tom Hendrick
The Hoglund Foundation
Regen Horchow
Libby and David Hunt
Nancy and Rod Jones
Caren and Peter Kline
Suzanne and Robert Kriscunas
Carol and John Levy
Sarah and Alan Losinger
Pam and Tom Luce
Lottye and Bobby Lyle
Mike and Barbara Lynn
Patsy Woods Martin
Suzanne and Patrick McGee
Becky and Steve Meyer
Susan and Bill Montgomery
Beth and Tom Montgomery
Minda and Gary Moor
Jenny and Richard Mullen
Nancy O'Neil
Ruthie and Jay Pack

Diane and Mark Parmerlee
Carol and Daniel Podolsky
Felicia and Gideon Powell
Michal Powell
Caren Prothro
Renie Randall
Carolyn and Karl Rathjen
Anne and Rob Raymond
Katherine and Eric Reeves
Carol and Frank Riddick III
Nancy and Sandy Robertson
Deedie Rose
Lisa Rosenbloom
Theodora Ross
Karen and Chris Roussos
Lizzie and Dan Routman
John and Diane Scovell
Debbie and Ric Scripps
Linda and Leslie Secrest
Mary and Mike Silverman
Nicole and Justin Small
Gay and William Solomon
Catherine and Sam Susser
Betty and Elam Swann
Gloria and George Tarpley
Beth and Charles Thoele